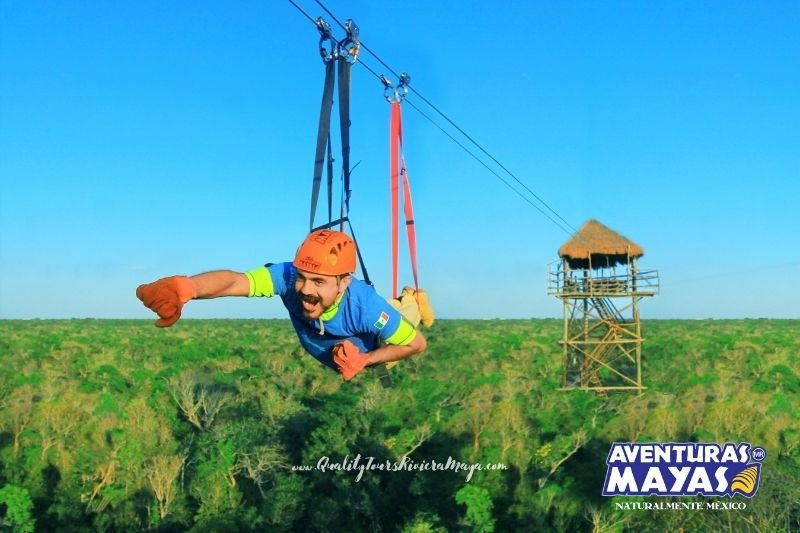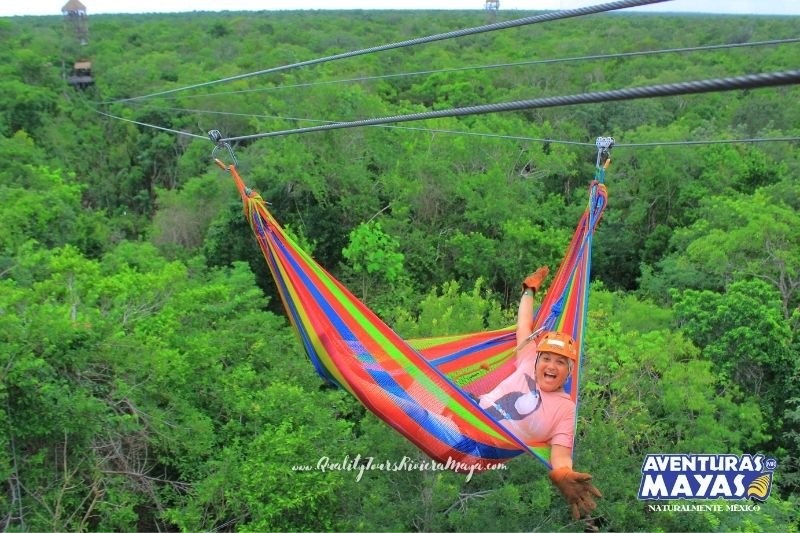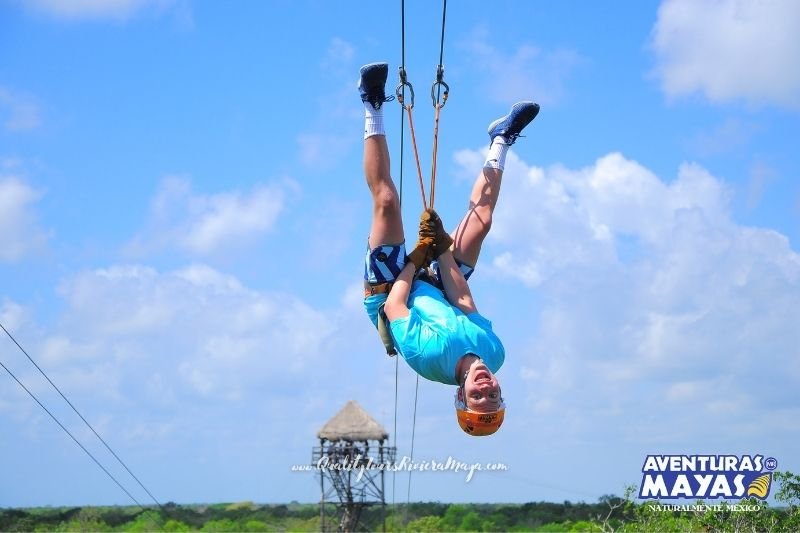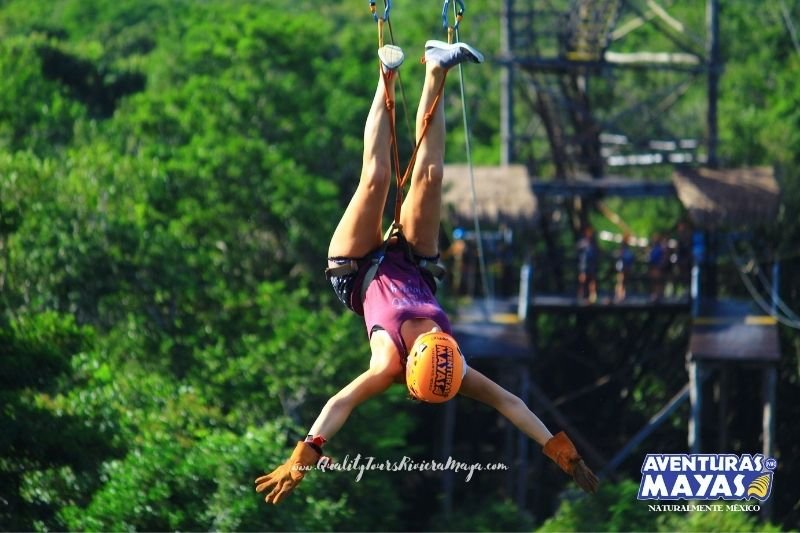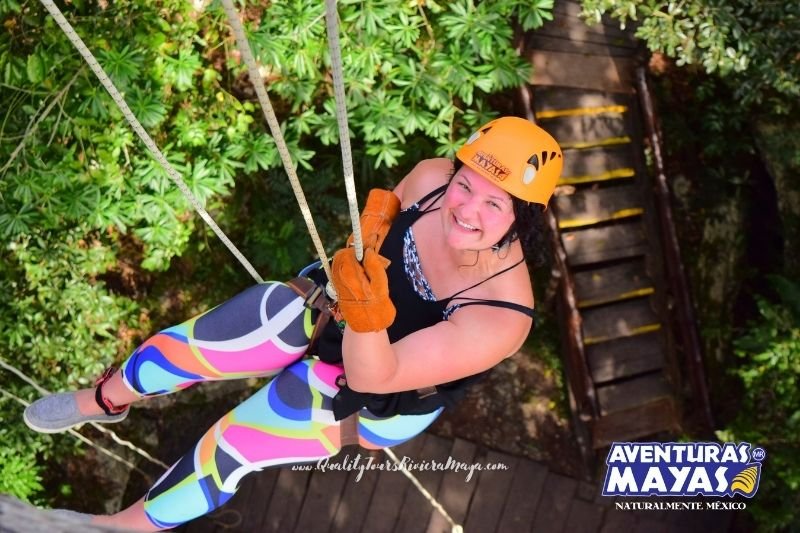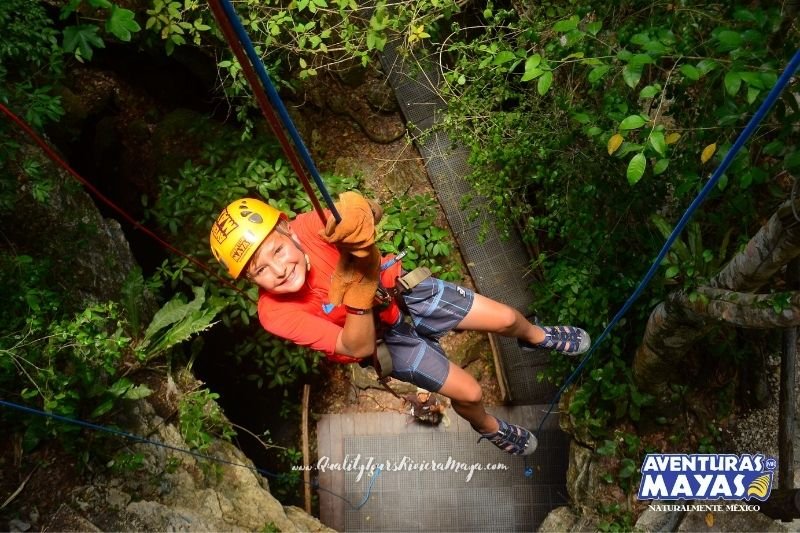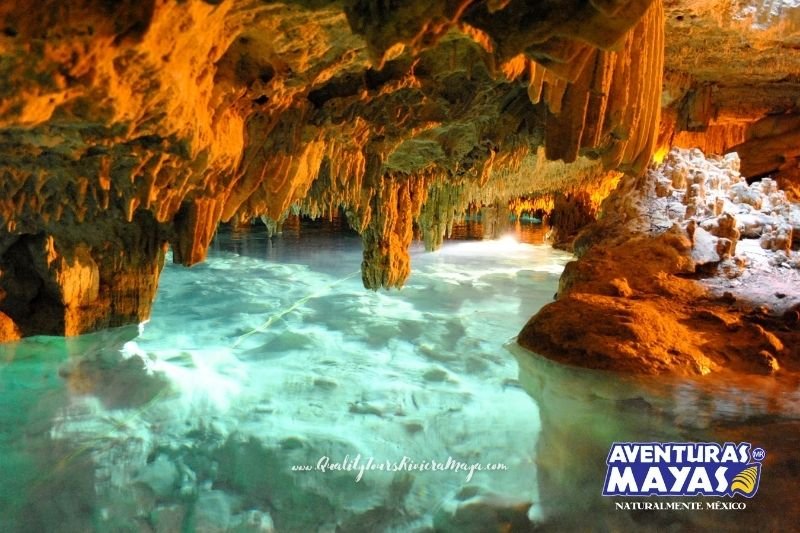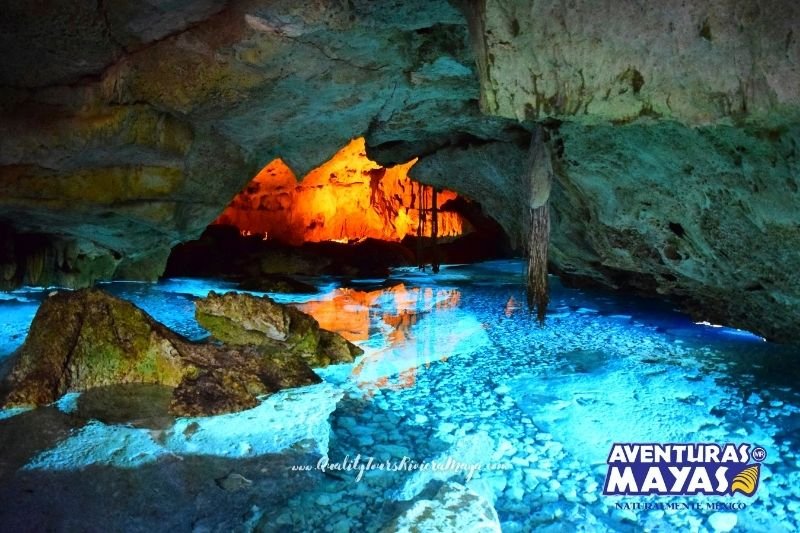 Description
Are you looking for the most incredible and exciting activities in Riviera Maya? We bring them together for you on the Mayan Xtreme tour! We invite you to enter the jungle with us to enjoy a day of adventure between the treetops and under the ground.
Your heart will race to the max as you go through the most fun and varied circuit of 7 zip lines with 5 different styles, passing through the dense foliage of the jungle as if you were a bird. This is what the Mayan Xtreme tour is all about, it's pure adrenaline!
Your adventures don't end there, so take a breath and get ready for the next part of the Mayan Xtreme! A rappel descent awaits you in the middle of the jungle from which you will have to descend using professional Petzl mountaineering equipment.
To close with a flourish of one of the most complete tours in Riviera Maya, you will have to equip yourself with a life jacket, mask and snorkel to explore a mysterious underground cenote with crystal clear waters. At the end of the tour, a delicious buffet lunch with food from the region will await you.
Duration
7 horas
Available days
Monday, Tuesday, Wednesday,
Thursday, Friday y Saturday

Ages
Infants up to 4 year(s)
Children from 5 until 11 year(s)
Adults from 12 year(s)